The following was just posted to the
student twitter account Yorktown TV
: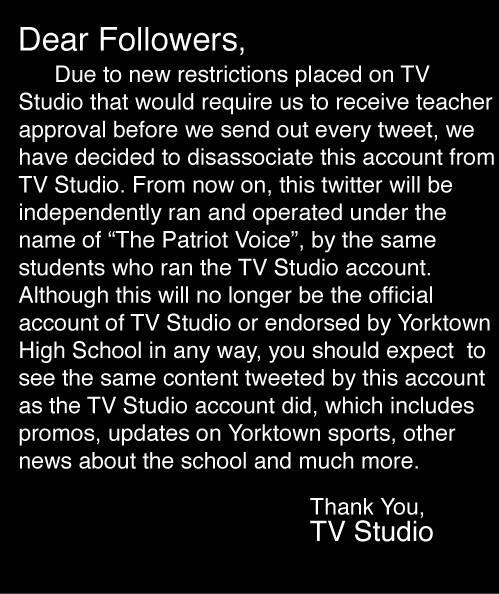 Yorktown TV is the creation a bunch of talented students who have produced tremendous videos such as
BALL SO HARD from Yorktown TV Studio on Vimeo.





Suddenly they have been told that every tweet must be pre screened by a teacher.




Schools need to teach the new world of new media. It is interactive. It is exciting. It is the future that these students will live in and thrive. Schools need to help students enter this new media world. Not by imposing editorial restrictions that date back from 40 years ago. But by fostering an environment where students embrace new skills and new opportunities.




APS has made a mistake and needs to revise its policy.